Invest in Leaders
Setting a High Bar for School Success with New Paradigm for Education
New Paradigm for Education (NPFE) is the highest-performing charter network in Detroit, serving more than 2,500 students. Since 2010, it has reformed some of the lowest-performing schools in the city and started new schools in at-risk areas to great success.
In its infancy, NPFE was operating on a limited infrastructure with most of its support coming from national sources. It needed additional funding to grow its existing schools, take on additional schools through turnaround, and attract, hire, and retain talent. Detroit Children's Fund was one of NPFE's foundational local partners developing a five-year funding plan to support the organization's mission.
In turn, NPFE was one of DCF's founding investments. With NPFE's track record of achievement and national recognition, it helped DCF establish a blueprint for investing in quality and further prove what's possible for schools in Detroit.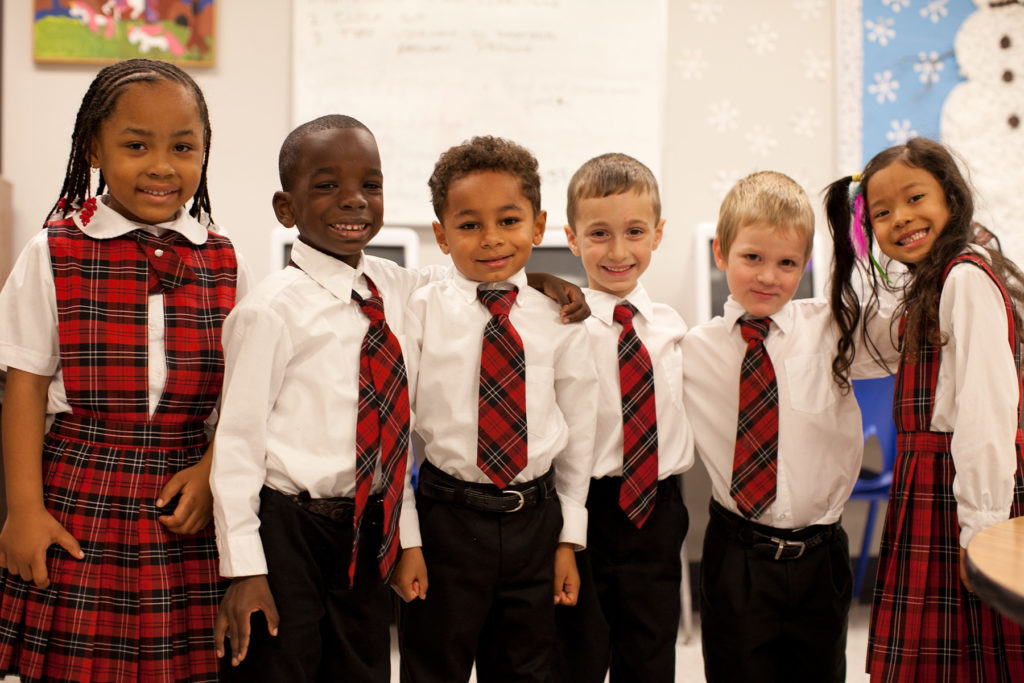 Creating a pipeline of school leaders
Since its inception, NPFE has employed smart strategies to grow leadership within its schools. One key component involved establishing a leadership fellowship program that offers a pathway to advancement for teachers and mid-managers. This is one of the first programs of its kind in Detroit.
In the program, teachers and mid-managers learn essential skills that prepare them to lead when opportunities arise within new or existing NPFE schools. They learn how to build school culture, understand observation and feedback, create community partnerships, utilize data, and discover the ins and outs of budgets and federal dollars.
"We're losing a lot of good leaders in Detroit because people are getting older and retiring, so developing new leaders is critical to maintaining our ecosystem," says Ralph Bland. "What's more, these leaders know our model and know us, and so they can go into new schools and replicate our proven strategies for academic and school success."
The need for additional leadership capacity arose in 2019, when New Paradigm expanded its portfolio of campuses to a school in Southwest Detroit. Working closely with DCF, New Paradigm was able to successfully save a school from closing, and now hundreds of students are being offered an education they otherwise may not have had the chance to receive. "DCF's support allowed us to respond to the community and quickly put our successful approach into action," says Bland.
Empowering teachers with data-driven training
In addition to cultivating new leaders, NPFE's commitment to training extends to classroom instruction. Prior to every school year, NPFE devotes an entire month to onboarding new teachers in the New Paradigm method and providing existing teachers with training for tackling the unique challenges of the classroom.
Many of these training modules are informed by data NPFE gathers from teachers throughout the year. Teachers engage in weekly or bi-weekly touchpoints, as well as end-of-year surveys that identify areas for improvement. NPFE analyzes the data and creates new professional development courses to respond to teacher needs.
"We've created training on cultural responsiveness, best practices and how to teach at-risk kids, for example," says Dr. Kimberly Motley-Bland, Chief Academic Officer at NPFE. "It's one of the things we do really well that prepares teachers for success. Surrounding schools have even told us that if a teacher has been trained at a New Paradigm school, then they are a teacher they want in their classroom — no questions asked."
DCF and NPFE often work together to share knowledge that informs teacher and leadership training. During the COVID pandemic, DCF provided professional development to NPFE leaders around social emotional learning, a key topic in managing schools during a crisis. "DCF are experts in this field, so being able to brainstorm ideas and work through ideas during the pandemic has been so beneficial," says Dr. Motley-Bland. "Sometimes the thought partnership is even more impactful than the monetary support."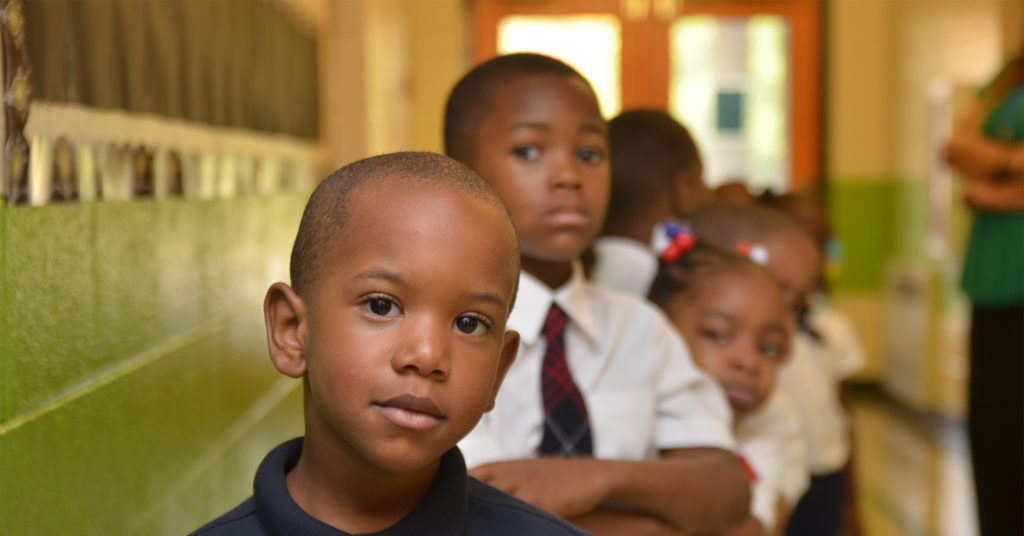 Providing total family support to ensure student outcomes
Supporting families with wraparound services is another unique component of NPFE's success story. NPFE schools are neighborhood beacons and often provide a sense of security for the families served.
"It's not enough to just focus on what the children need in school," says Paris Hodge, Chief Financial Officer at NPFE. "It's about making sure that they have what they require at home to be successful students." Whether it's inviting speakers to talk to parents about college applications or hosting community baby showers that provide basic necessities in high-need areas, NPFE's philosophy encompasses the entire family.

Wraparound services are often difficult to fund within a limited school budget, but research shows they are critical to student outcomes. DCF funding enables NPFE to provide these important services, as well as the flexibility to pivot as needs change or evolve.
With the advent of COVID, for example, NPFE had to shift its programming to meet the immediate needs of virtual learning and safety precautions. Its close partnership with DCF enabled a smooth transition of funding to support new priorities.
"With many grants, it's hard to shift funding without a lot of back and forth," says Hodge. "With DCF, we have the flexibility, partnership, and trust to work toward our end goal together seamlessly. That makes all the difference."