Investments
Schools must have strong leaders, highly-trained teachers and well-equipped students in order to be successful. We work with schools to determine where they need the most help, offering scalable solutions and best practices for the long-term.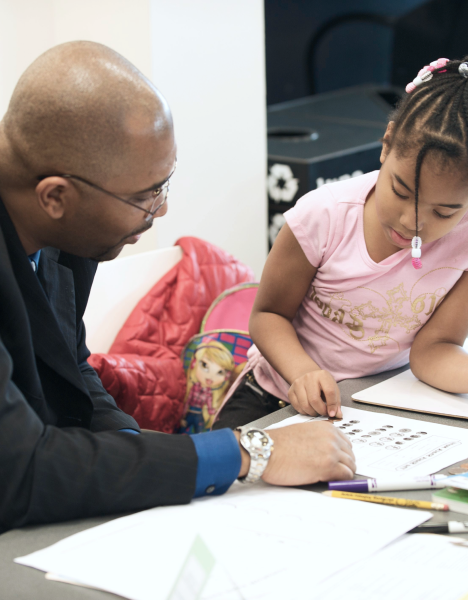 Invest in Leaders
We train and develop
school leaders.
Great schools are led by strong leaders. DCF funds training for school leaders, giving them the experience and tools they need to succeed. These leaders are encouraged to take what they've learned into the classroom to assess teachers and offer best practices for improvement. DCF also works with schools to identify and train future leaders, creating professional growth opportunities and a pipeline of quality talent.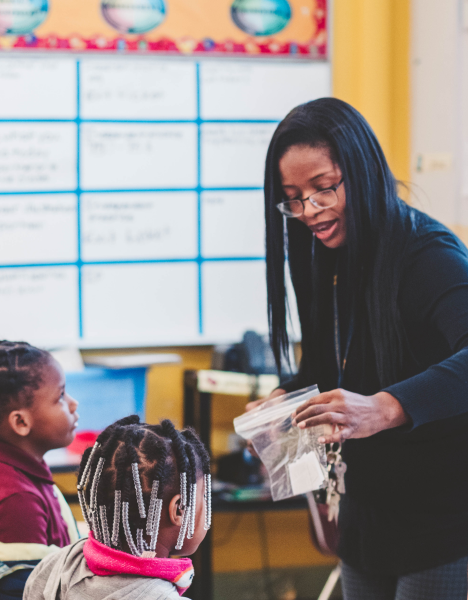 Invest in Teachers
We recruit, coach and reward
successful teachers.
Successful schools need quality teachers in the classroom. DCF supports programs that develop teachers, providing them with the skills and feedback they need to implement curriculums and drive academic outcomes. We also support retention strategies that keep quality teachers in the city's classrooms, and recruitment efforts that attract educators to Detroit.
Invest in Students
We create more
opportunity and equity

for students.

For schools that are excelling academically, we fund growth strategies so they can serve more students. For under-performing schools, we offer customized solutions that improve educational outcomes for students. We also provide updated technology, textbooks and curriculum to students, as part of a whole-school intervention.