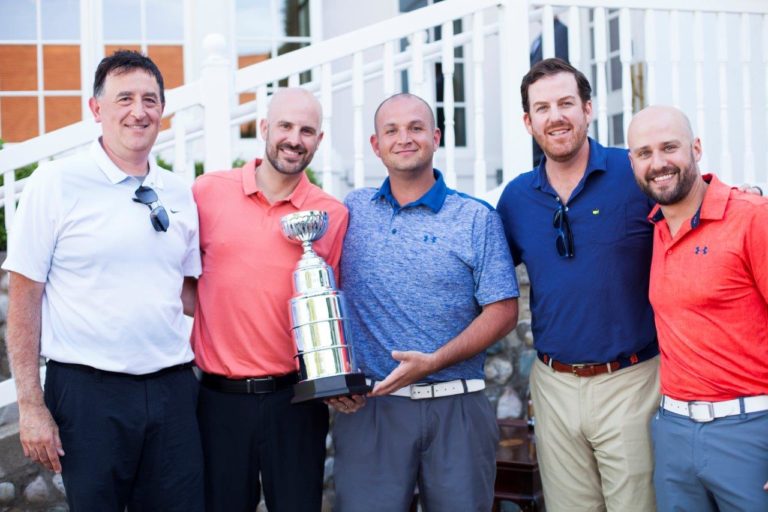 On Monday, June 25, Detroit Children's Fund hosted its 2nd Annual Golf Outing – The Graduate Cup. Through generous sponsorships and donations, nearly $240,000 was raised to benefit Detroit schoolchildren.
Detroit Children's Fund (DCF) is a nonprofit organization that makes high-potential investments to expand successful schools, greatly improve lower performing schools and discover and develop talented educators so that one day every child in Detroit has the opportunity to receive an excellent education.
Proceeds from the event will specifically support DCF's investment in the Harvard Strategic Data Fellows Program with Detroit Public Schools Community District. This integral program will hire a team to create and implement a new data collection and reporting system for the district.
"We know that every top-performing school, not only in Detroit but across the country, relies on strong and clear data to improve student outcomes. Superintendent Vitti and his team at Detroit Public Schools Community District have made improving their data systems a priority and we are thrilled to be able to partner with them to support in this effort." said DCF executive director, Jack Elsey. "For the first time ever, the district will have the data they need to improve schools and student success. We're proud to support this effort as they build a more effective operation."
Nearly 100 participants attended the golf outing, chaired by Arn Tellem, vice chairman of the Detroit Pistons. Attendees enjoyed an 18-hole scramble at the newly renovated Bloomfield Hills Country Club, a barbeque lunch and awards dinner. Golfers participated in contests throughout the course, including four chances to win brand-new Cadillacs, and one chance to win a Lincoln Navigator. The winning team — Rich Dolph, Ehren Gonzales, Nicholas Morrow, and Jeff Smith – was presented with The Graduate Cup.
"We are tremendously grateful to all of our sponsors and board members for their support of the golf outing. A special thank you to event chair, Arn Tellem, for his leadership, and to our chairman of the board, KC Crain, for making the event such a success." said Nick Karmanos, DCF's chief advancement officer. "The level of support we have seen from our community is incredible. It is the right time to make big improvements in the quality of education in Detroit."
Sponsors for the event included: Title Sponsor, General Motors; Eagle Sponsors, Crain Communications Inc. and Detroit Pistons; Birdie Sponsors, AlixPartners, Gretchen and Ethan Davidson, Vera and Joseph Dresner Foundation, Christopher and Kelle Ilitch, Kojaian, Lear Corporation, The Lincoln Motor Company, Nelson Ventures, Mona and Matt Simoncini, syncreon, Systems Technology Group, Inc. (STG), and Toyota; and Hole In One Sponsor, Cadillac.
Click here for a link to the photo gallery.
Visit www.detroitchildrensfund.org for more information about DCF and upcoming events.